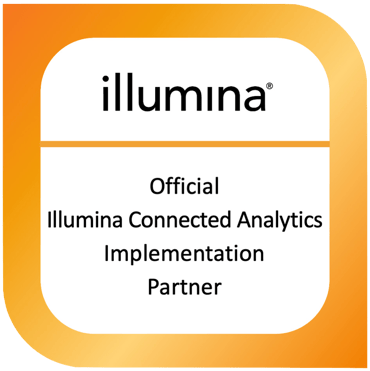 BioLizard has been recognised as an Official Illumina Connected Analytics (ICA) Implementation Partner. That means that BioLizard is recognised as a skilled and competent service partner for ICA users requiring specialized consulting services in data science, bioinformatics, web development and/or systems integration.
Illumina Connected Analytics (ICA) is a secure genomic data platform from Illumina, a global leader in sequencing and array-based technologies that offers hardware and software solutions technologies to produce, access and analyze genomic data.
ICA is an integrated bioinformatics solution providing a cloud-based data platform that enables customers to securely manage, analyze, and explore large volumes of multi-omic data. Through ICA, technical end-users like bioinformaticians or software developers can build solutions to process, analyze and gain insights into genomic data.
Want to know more?