Advanced data
analytics & AI
Using advanced and predictive data analytics and AI to analyze your biological data can uncover novel and potentially vital information that might otherwise be missed, supporting you in gaining a more complete understanding of complex biological processes. Your existing results can also be further enhanced by applying AI to improve your data analytics pipelines, make your analyses more data-driven, and uncover additional insights.
Your partner for advanced data analytics & AI
Our diverse expertise with a wide variety of state-of-the-art analytical and AI approaches combined with our comprehensive biological knowledge allows us to offer you data analytics services at the forefront of innovation.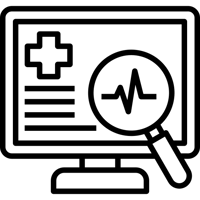 What's in it
We use a range of in-house pipelines to make sure that you're left with high-quality results. Our process includes adjusting these pipelines to best fit your data and maximize your output, while ensuring data security and privacy standards are met. Throughout the process, we maintain open communication and align regularly with our clients to ensure the successful completion of even your most complex projects, and to ensure that you know exactly how we have handled your data. Finally, our user-friendly platform empowers you to interact with your data in a self-directed way without requiring any coding expertise.
Our expertise at your fingertips
Through leveraging our combined computational and biological knowledge, we have proven expertise supporting clients in:
Evaluating and validating the potential for predictive modeling within your projects
Developing and applying machine learning techniques and other AI-based algorithms for a range of biological questions, from identifying, quantifying, and annotating metabolite peaks to optimizing image analysis pipelines
Developing and applying unique proprietary clinical diagnostic algorithms to support de novo discovery and validation of biomarker or drug candidates
Implementing predictive algorithms to assess patient prognosis, survival, and treatment responses
Mining in-house or public data to train and validate machine learning models that can predict binding affinities, generate promising DNA, RNA, or amino acid sequences that recapitulate desired properties, and more
… And more!
BioLizard was a wonderful company to work with when developing a new diagnostic assay. While working with an agile approach within our company, we didn't have all the information from the get-go, but BioLizard was willing to work with us through multiple iterations in order to get the system we needed at each step of the way. They knew what questions to ask and provide solutions to scenarios that were very tricky to understand from a development perspective. They exceeded our expectations and provided deliverables in a very quick timeframe.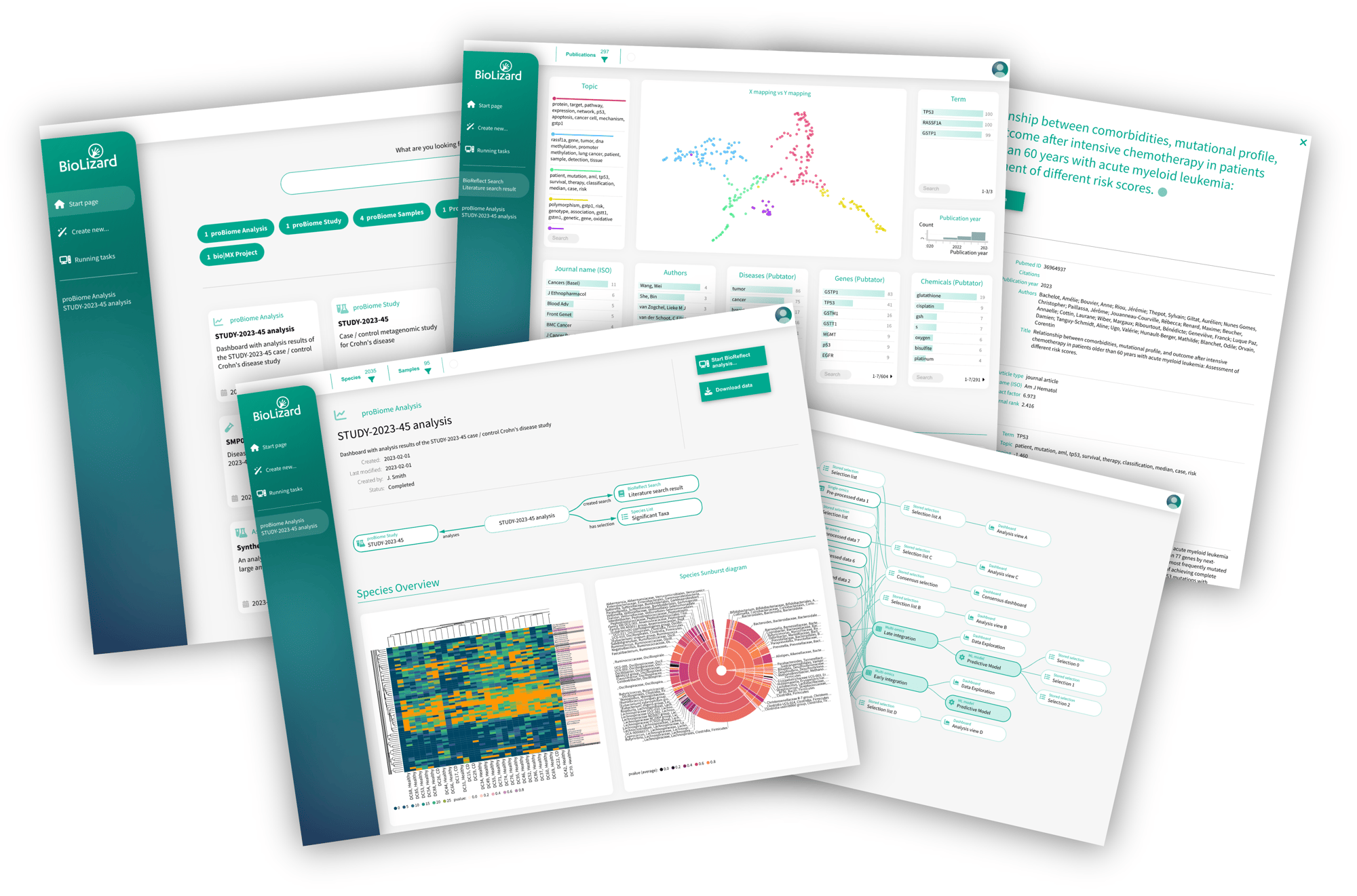 Enter the BioVerse
We strongly believe that creating data-driven biological insights requires the combination of computational power with human input and collaboration. We have designed Bio|Verse to facilitate both.
Bio|Verse empowers you to grapple with the vast complexity of biomedical data, and turn it into clear, interpretable, and actionable insights - with no coding expertise required.
Let's boost your project to a higher level
When you partner with BioLizard, you get state-of-the-art data analysis pipelines and tools to apply to your current and future research projects - and moreover, you receive end-to-end support that will make it faster and easier for you to turn your data into actionable insights.
We also always ensure to fully explain our data science approach to solving your biological challenges - there's no black box when you work with BioLizard. Our ultimate goal is to empower you through data-driven innovation combined with interactive data exploration, thereby supporting you in extracting actionable insights from your data, and gaining a compelling competitive advantage.

Get in touch
Need assistance? Get in touch with our experts.