Single cell a
nalytics
Single-cell sequencing data is extremely rich in information, and this complexity comes with computational and analytical challenges.
Your partner for single cell analytics
Effective analysis of single cell data requires adequate computational resources, a strong biological background and a solid understanding of the appropriate biostatistical techniques - all of which BioLizard is ready to support you with.
Whether you're looking for an end-to-end service, or an experienced partner to assist with single cell experimental design or apply top-tier data analytics to your existing data, we're ready to assist you.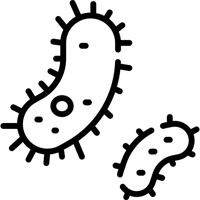 What's in it
BioLizard has developed customizable in-house pipelines that support the analysis of multi(modal)-omics single-cell data from a variety of different library preparation platforms. The modular nature of our platform allows for easy customization of the analysis workflow to suit your unique research setting. Moreover, our platform allows you to interactively visualize and investigate your results through an intuitive interface. We always ensure to align regularly with our clients to ensure that it's clear how your data has been handled, and we maintain the highest standards for data security and privacy.
Our expertise at your fingertips
Through leveraging our combined computational and biological knowledge, we have proven expertise supporting clients in:
Tailored analysis of single-cell data that incorporates relevant biological information, including application of AI and machine learning
Studying the stochastic nature of gene expression and the organization of cell types in space and time
Providing strategic and analytical support for experimental design, processing and bioinformatic analysis of single cell sequencing data, including enabling different analysis packages, reviewing analysis results from different projects, and consulting on data analysis strategies for new single cell technologies
Augmenting in-house data by mining public databases for relevant information
Combining multi-omics approaches to improve your understanding of complex biological processes and regulatory elements
… And more!
We have teamed up with BioLizard to explore public single cell sequence datasets from patients, a field where we do not have internal expertise. We have been impressed by their expertise and IT tools to produce meaningful and actionable results, that can be easily explained and presented. They have been very reactive to our remarks and clearly understand very well the biological questions underlying these analyses. They have proposed creative ways to further analyze these data. From an operational standpoint, project management is efficient, and results come fast. We would strongly recommend them for any similar work.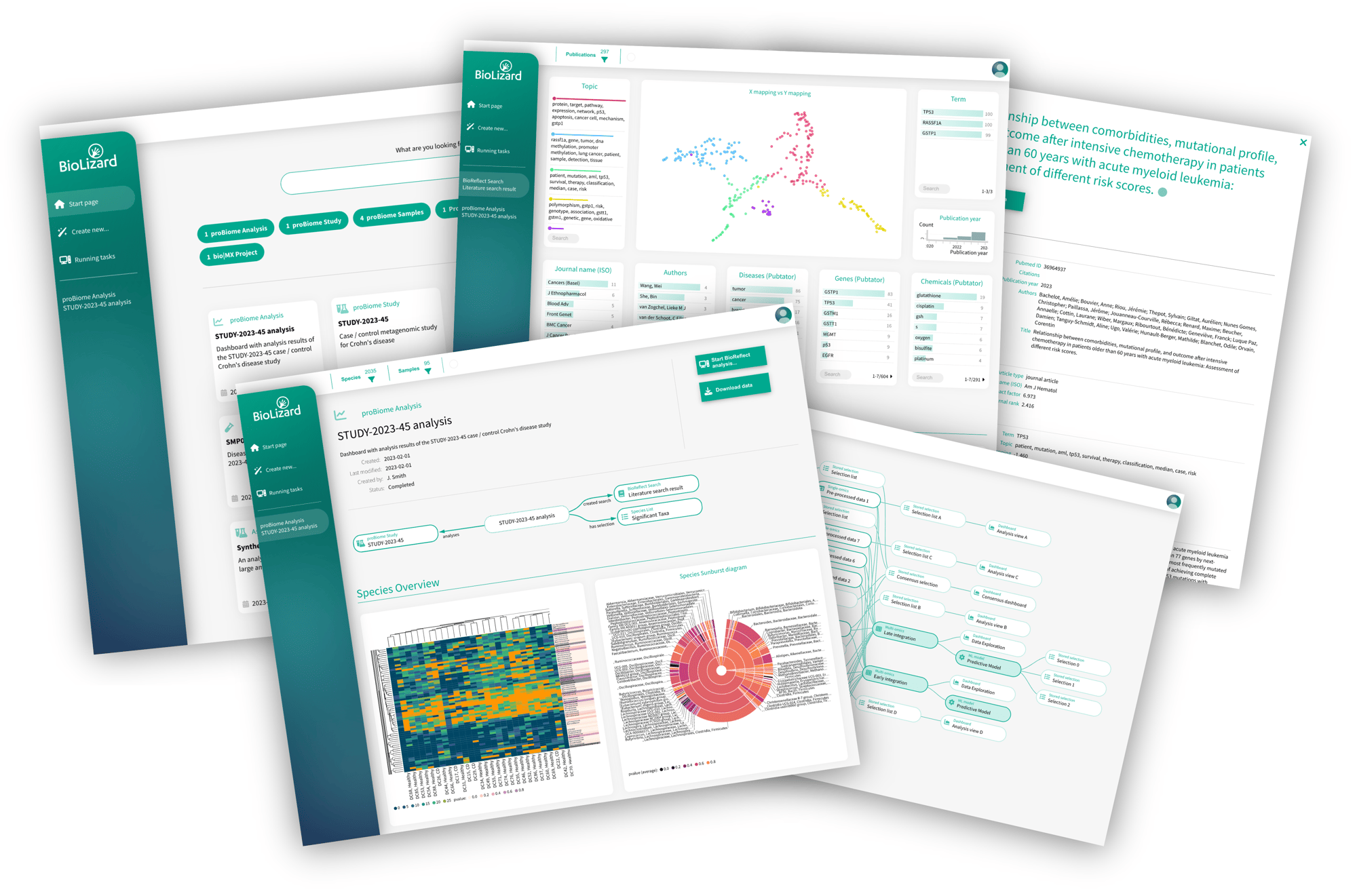 Enter the BioVerse
We strongly believe that creating data-driven biological insights requires the combination of computational power with human input and collaboration. We have designed Bio|Verse to facilitate both.
Bio|Verse empowers you to grapple with the vast complexity of biomedical data, and turn it into clear, interpretable, and actionable insights - with no coding expertise required.
Let's boost your project to a higher level
When you partner with BioLizard, you get state-of-the-art data analysis pipelines and tools to apply to your current and future research projects - and moreover, you receive end-to-end support that will make it faster and easier for you to turn your data into actionable insights.
We also always ensure to fully explain our data science approach to solving your biological challenges - there's no black box when you work with BioLizard. Our ultimate goal is to empower you through data-driven innovation combined with interactive data exploration, thereby supporting you in extracting actionable insights from your data, and gaining a compelling competitive advantage.

Get in touch
Need assistance? Get in touch with our experts.