Data governance
& architecture
A great data governance plan combined with customized data architecture that conforms to best practices makes your data work for you, instead of demanding work from you, and is an important prerequisite for applying advanced analytics like AI and machine learning.
Your partner for data governance & architecture
Creating a data governance plan and building data architecture that fits your needs is essential for getting the most out of your data, and ensuring that your projects are truly data-driven. At BioLizard, we know from experience that instituting a solid data strategy will allow you to focus on what you are really good at, instead of spending your time finding, organizing, curating, and annotating your data. In addition, in order for advanced analytics like AI to be successful, high data quality and well-curated (meta)data is absolutely essential - and BioLizard has proven expertise in getting data AI-ready.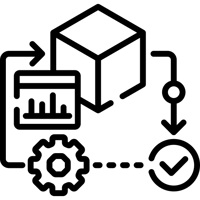 What's in it
We are the go-to partner for providing data governance and data architecture solutions for the life sciences industry. We offer tailored solutions that deftly deal with your data needs, including handling large and highly complex scientific data, and preparing your data for application of state-of-the-art technologies for data-driven discovery.
Our expertise with a wide variety of industry standard data governance and architecture approaches allows us to be your partner in tackling even the toughest data challenges, while maintaining the highest standards for data security and privacy.
Through leveraging our combined computational and biological knowledge, we have proven expertise supporting clients in:
Designing future-proof and tailored data governance roadmaps to ensure you can take the most optimal approach for exploiting all relevant data
Supporting both your R&D and IT teams in defining needs and requirements for data governance practices, with attention to current DataOps, DevOps & MLOps best practices
Maximizing data modularity, quality, standardization, transferability, compatibility, integration, and reproducibility across your projects
Creating innovative and scalable data architecture solutions, for even your most complex datasets
Automating data quality control and error handling, and improving audit trailing
Watch our webinar on FAIR biomedical data
In this webinar, our experts explain a theoretical framework and best practices for implementing and maintaining FAIR - Findable, Accessible, Interoperable, and Reusable - data principles, as well as present concrete client cases where we successfully supported the adoption of these principles.
Enter the BioVerse
We strongly believe that creating data-driven biological insights requires the combination of computational power with human input and collaboration. We have designed Bio|Verse to facilitate both.
Bio|Verse empowers you to grapple with the vast complexity of biomedical data, and turn it into clear, interpretable, and actionable insights - with no coding expertise required.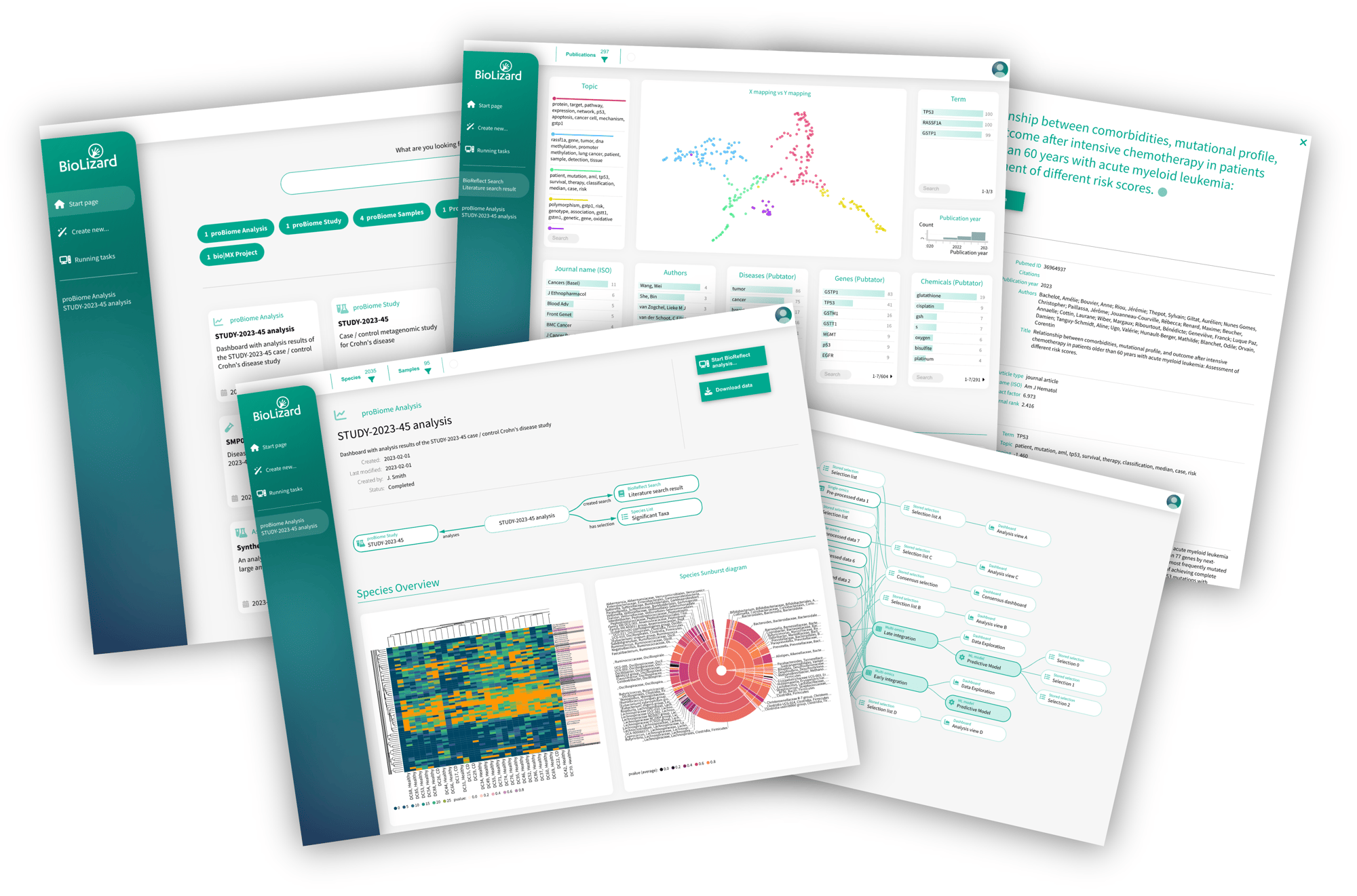 Let's boost your project to a higher level
When you partner with BioLizard, you get state-of-the-art data analysis pipelines and tools to apply to your current and future research projects - and moreover, you receive end-to-end support that will make it faster and easier for you to turn your data into actionable insights.
We also always ensure to fully explain our data science approach to solving your biological challenges - there's no black box when you work with BioLizard. Our ultimate goal is to empower you through data-driven innovation combined with interactive data exploration, thereby supporting you in extracting actionable insights from your data, and gaining a compelling competitive advantage.

Get in touch
Need assistance? Get in touch with our experts.