Multi-omics
data analytics
Whether you are focused on basic research, drug and target discovery, or clinical phase studies, integrating multi-omics data can provide you with a new depth of biological understanding. Multi-omics analyses provide a unified snapshot of the biological processes within a cell or tissue in a manner beyond what any single-omics dataset can capture.
Your partner for multi-omics data analytics
While single omics studies are powerful to be sure, they still miss patterns and interactions that are truly multi-modal and integrated, spanning across the DNA, epigenetic, RNA, and protein levels. Adding in additional omics data to the analyses allows us to untangle these interactions and relationships, resulting in both scientific and financial advantages. However, effective integration and analysis of multi-omics data requires both a strong biological background and a robust knowledge of bioinformatics techniques - a skillset that BioLizard is ready to support you with!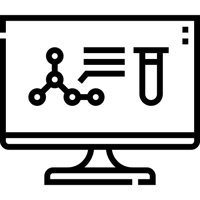 What's in it
BioLizard is ready to assist you with multi-omics experimental design, data integration, application of top-tier analytics, data visualization, or all of the above! We have proven experience in providing end-to-end services, including developing customizable in-house pipelines that support multimodal-omics data integration, analysis, and visualization. We have experience working with a variety of different library preparation platforms, and the modular nature of our platform allows for easy customization of the analysis workflow to suit your unique research setting and to address your specific biological questions.
Tailored application of AI
To help you efficiently integrate and analyze multi-omics data to accelerate biomarker discovery, improve drug development, and broaden your understanding of disease processes, we have built Bio | Mx, a pioneering multi-omics integration and analysis application that is specifically engineered to decipher the complex data landscape in multi-omics studies.
Like all BioLizard appliations, Bio | Mx allows you to interactively visualize and investigate your results through an intuitive interface. We always ensure to align regularly with our clients to ensure that it's clear how your data has been handled, and we maintain the highest standards for data security and privacy.
Our AI-driven multi-omics workflow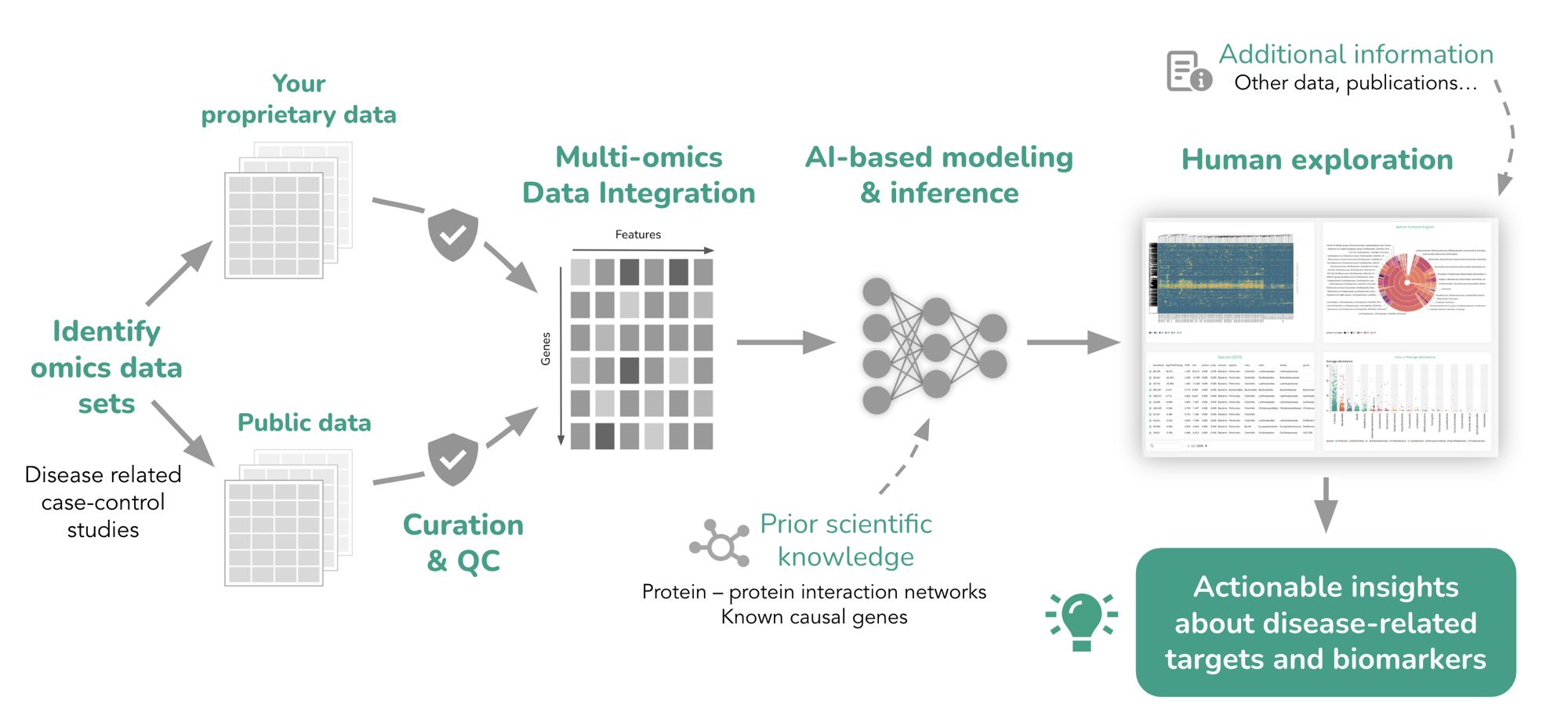 Our expertise at your fingertips
Through leveraging our combined computational and biological knowledge, we have proven expertise supporting clients in:
Combining multi-omics approaches to improve your understanding of complex biological processes and regulatory elements
Tailored analysis of multi-omics data that incorporates relevant biological information, including application of AI and machine learning
Providing strategic and analytical support for experimental design, processing and bioinformatic analysis of multi-omics data, including enabling different analysis packages, reviewing analysis results from different projects, and consulting on data analysis strategies
Augmenting in-house data by mining public databases for relevant information.
… And more!
I was very satisfied with the company's service and attitude towards the customer. BioLizard was very flexible in supporting our project with a very tight deadline. We regularly met to discuss each milestone to find optimal solutions. BioLizard's team was very kind and friendly. An extra round of discussion for questions arisen after the project allowed us to fortify the project leading to the best final result possible.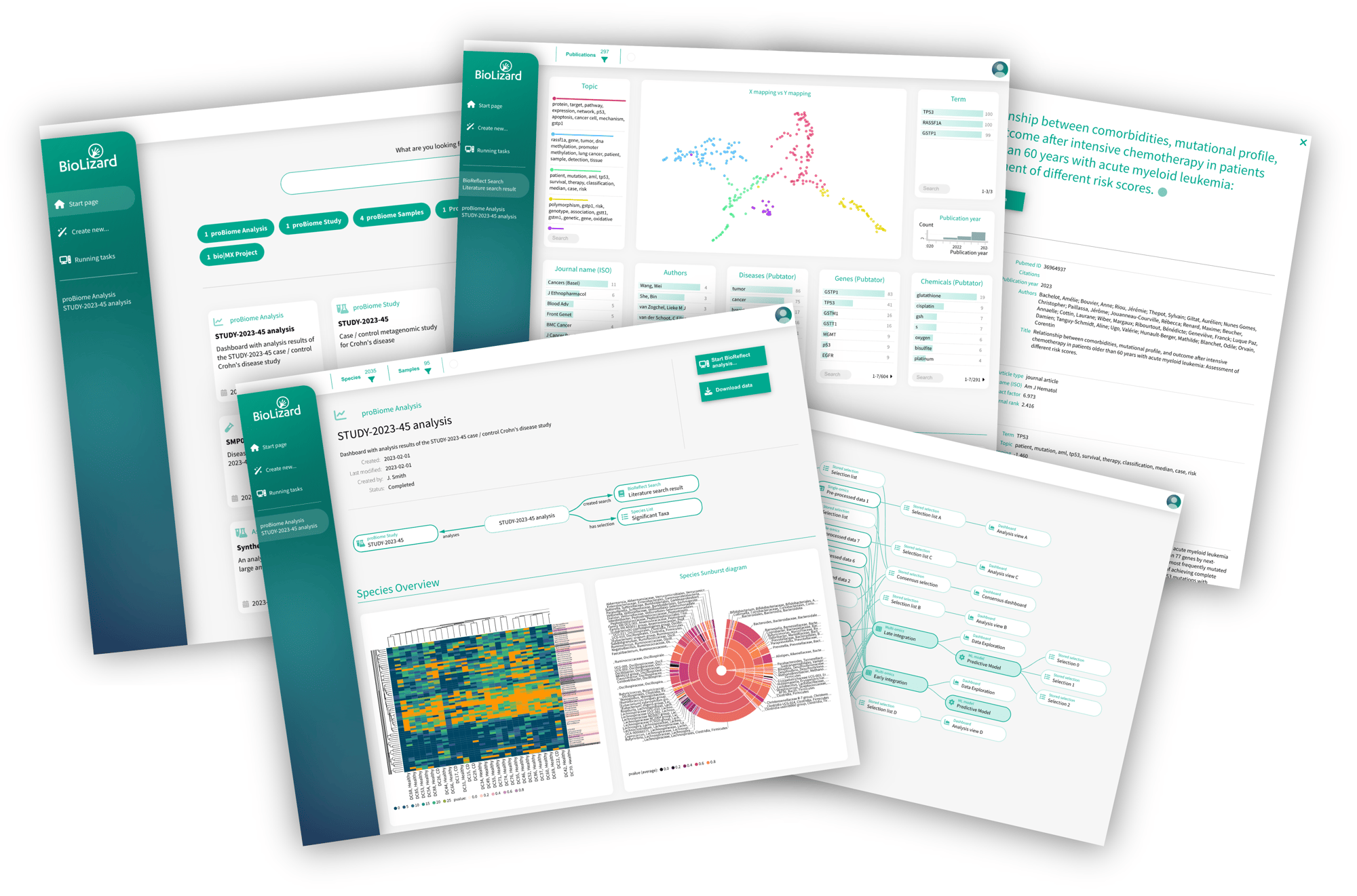 Enter the BioVerse
We strongly believe that creating data-driven biological insights requires the combination of computational power with human input and collaboration. We have designed Bio|Verse to facilitate both.
Bio|Verse empowers you to grapple with the vast complexity of biomedical data, and turn it into clear, interpretable, and actionable insights - with no coding expertise required.
Let's boost your project to a higher level
When you partner with BioLizard, you get state-of-the-art data analysis pipelines and tools to apply to your current and future research projects - and moreover, you receive end-to-end support that will make it faster and easier for you to turn your data into actionable insights.
We also always ensure to fully explain our data science approach to solving your biological challenges - there's no black box when you work with BioLizard. Our ultimate goal is to empower you through data-driven innovation combined with interactive data exploration, thereby supporting you in extracting actionable insights from your data, and gaining a compelling competitive advantage.

Get in touch
Need assistance? Get in touch with our experts.