Bespoke software

development
Well-designed and tailored software is an important part of creating a truly end-to-end solution for transforming data into insights, and can dramatically reduce time and labor requirements for data curation, data analysis, and result visualization while improving data exploration capabilities and de-risking processes - automation removes the risk of manually introducing mistakes.
Your partner for bespoke software development
We create bespoke software tools that are custom-built to your specific needs and requirements, in order to support the processing of any type of scientific data in your life sciences company - from RNASeq data to image analysis and beyond.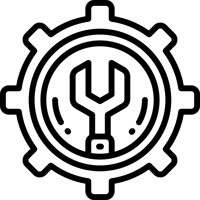 What's in it
We build customizable and bespoke software solutions to provide you with robust and reproducible, high-quality results that you can easily interact with and explore through a user-friendly interface. We also provide you with support throughout the development process and data analysis pipeline, to make sure that you can extract all relevant insights from your data. Our software keeps your data well-organized and secure, so you can focus on the fun part of data exploration!
Our expertise at your fingertips
Through leveraging our combined computational and biological knowledge, we have proven expertise supporting clients in:
Development of complete software suites to automate execution and visualization of statistical analyses of batch and individual experiments
Creating interactive interfaces that allow you to interactively explore your data in a self-directed way, without requiring any bioinformatics or coding experience
Optimizing existing software suites to improve user experience
Building software tools ranging from minimum viable products to fully-functional applications for your in-house use, or for your own clients or patients
Wrapping existing software tools into comprehensive web-based solutions
Managing and extracting data from electronic lab notebooks (ELNs) in a manner that maintains data security and privacy standards but supports within-company collaboration
… And more!
BioLizard has been instrumental in setting up our analysis pipeline that will bring Molecular Pixelation to every proteomics scientist and single cell experimentalists in the world. Not only that, they also established our cloud operations, frontend development, documentation and even CI/CD infrastructure. Their consultants are top of the industry standards and we would definitively entrust this project if asked again.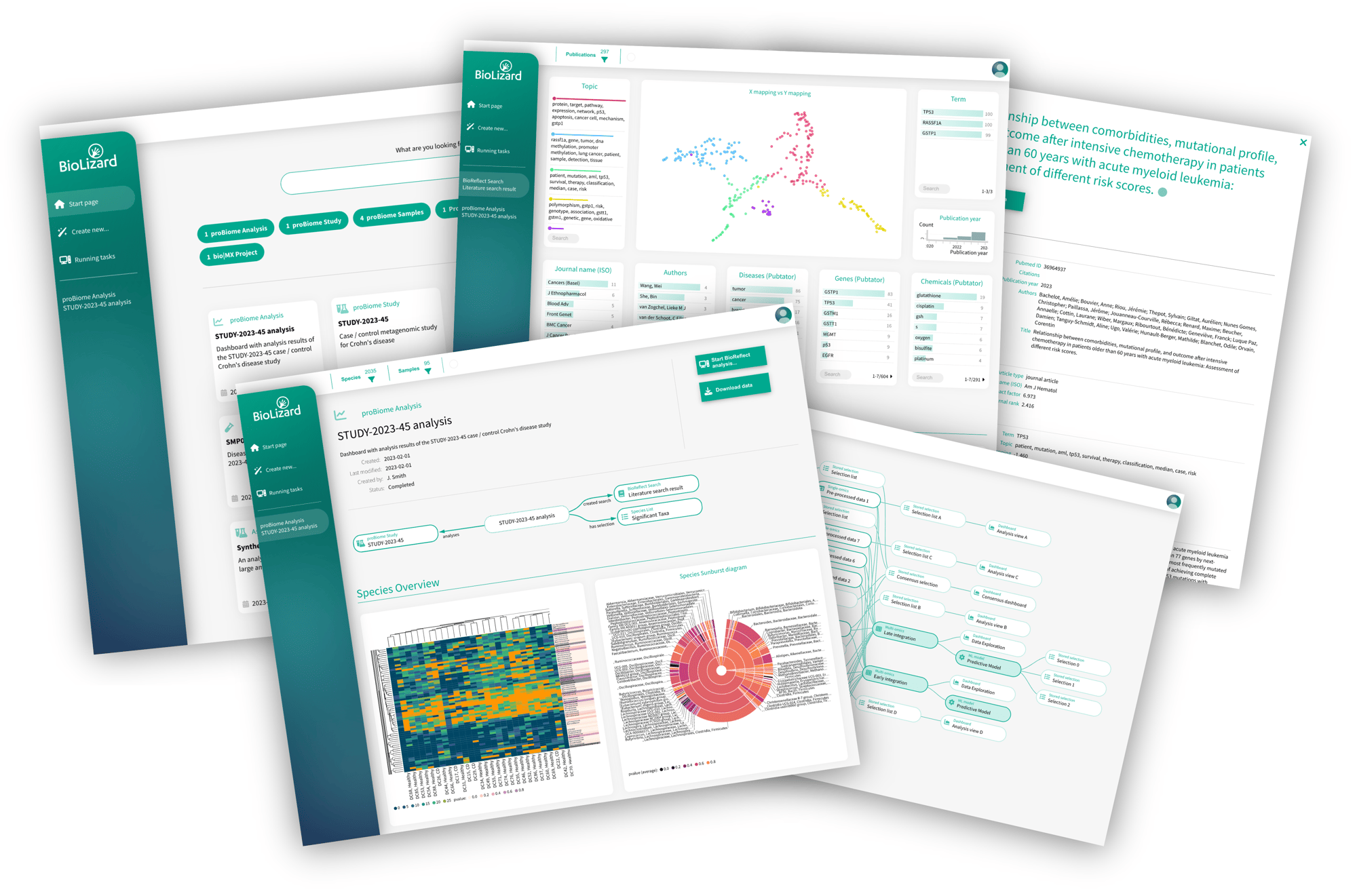 Enter the BioVerse
We strongly believe that creating data-driven biological insights requires the combination of computational power with human input and collaboration. We have designed Bio|Verse to facilitate both.
Bio|Verse empowers you to grapple with the vast complexity of biomedical data, and turn it into clear, interpretable, and actionable insights - with no coding expertise required.
Let's boost your project to a higher level
When you partner with BioLizard, you get state-of-the-art data analysis pipelines and tools to apply to your current and future research projects - and moreover, you receive end-to-end support that will make it faster and easier for you to turn your data into actionable insights.
We also always ensure to fully explain our data science approach to solving your biological challenges - there's no black box when you work with BioLizard. Our ultimate goal is to empower you through data-driven innovation combined with interactive data exploration, thereby supporting you in extracting actionable insights from your data, and gaining a compelling competitive advantage.

Get in touch
Need assistance? Get in touch with our experts.